Important Tips on Serving Papers Safely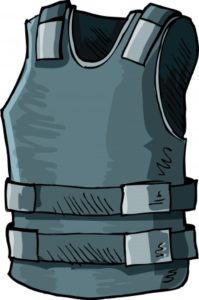 Service of process is one of the most important roles here in Florida's legal system, yet process servers often face aggression and hostility due to the nature of the work. Recipients of the process can be quite unreceptive and may project their anger about the court case onto the messenger. Thus, process servers must be extra diligent about safety while working in the community.
If you are a process server working in Florida, follow these three tips to stay safe:
Know the law
There are laws and regulations related to the serving process in both the state of Florida and in the 19th Judicial Circuit, which covers St. Lucie, Martin, Okeechobee, and Indian River counties. These laws are in place to keep everyone involved in process service safe. Some key laws all Florida process servers should know include:
Service on Sunday is not allowed

Leaving process in a mailbox is not allowed

Wearing disguises or impersonating certain figures is not allowed

Never give people legal advice

Never threaten or intimidate anyone while attempting to serve process

Never commit any crime, including trespassing, while attempting to serve process
Follow these and all other laws relevant to your area and process serving, and you should be protected from some liability should issues arise.
Know the area
Always research the area you plan to attempt service in, from the overall geographic area to the specific building where the person being served lives. All of the details are important, especially if the situation turns south and you need to exit with haste. Plan routes, map out exit points and be aware of your surroundings to keep yourself safe while out in the community. If you can't avoid areas with high crime rates altogether, consider bringing a colleague to watch your back!
Know the target
Conduct all of the research you possibly can on the person being served before you step one foot out of the office. Public records and information available online can give you a lot of insight into the type of person you're looking for and where to find them. Social media can be especially informative, but be careful not to use unethical practices if you contact someone online. It can be a legal gray area, but it's better to be on the side of caution.
Quality Process Service in Port St. Lucie
If you are an experienced process server in the 19th Judicial Circuit, consider teaming up with the area's premier process service agency, Accurate Serve®. We offer the service, networking, and resources so that you have the access to be the best possible process server possible. Reach out to us online today for more information on this opportunity to expand your career and hone your skills!