Ways to Stay Safe While Serving Papers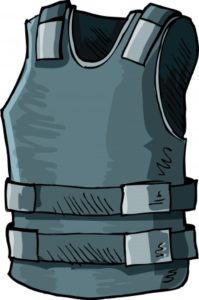 It's no secret that process servers have a risky job. However, experienced process servers know how to reduce the risks by using best safety practices. This is especially necessary when in unfamiliar areas or serving processes for violence-related cases. Try out these tips to stay safe while serving process here in the Sunshine State:
Be prepared
The most successful process servers always come prepared. Gather as much information as possible about your target before you step out the door. Thanks to the internet and social media, tons of information about almost anyone is available at the click of your mouse. Before attempting service, collect these facts at a minimum:
Names, aliases, and nicknames

Photographs

Home, work, and other frequented addresses

Phone numbers

Social media profiles

Known hangouts

Pending charges and court dates

Background and criminal history
Depending on the case and the target, even more information may be needed such as close relatives or nearby friends. When it comes to gathering information on a target, there can never be too much. Use the details you collect to find and serve the target safely. For example, if their home address is in a high-crime neighborhood, you might attempt service at their workplace or gym instead.
Pro tip: If the target has an upcoming court date (other than the one you are serving them with, of course), attempt service while they are at the courthouse. You will have fewer issues with hostility, plus it gives the target a chance to question their attorney or the clerk of court instead of you.
Keep it casual
How you approach the target will often determine how they react to the service. You want to avoid aggressive behaviors, tones, and body language at all times while serving process. Keep your jaw and shoulders relaxed, your arms down by your sides, and use a friendly tone of voice when attempting to identify the target. Clenched fists, hands on hips, pointing fingers, or crossed arms are not recommended because these actions can be perceived as hostile. Speak clearly and with an authoritative, yet non-threatening, tone of voice. If the target still responds with aggression, take a step away without turning your back, clearly state the purpose of the service, leave the paperwork, and depart. Avoid any conversation with the target that does not directly relate to the service of process. Case details will be discussed with their attorney.
Timing is key
Strategic timing of process service is critical to receiving the best possible reaction from the target. Never attempt to serve a target in a group of their friends or with their children, especially if the process is a divorce or domestic dispute case. Targets also typically react more favorably when they are alone during service.If the target has a history of violence, always attempt service in a public, yet discreet, location. Having a second person with you during service may also be a good idea. If the target has a history of drug or alcohol abuse, avoid attempting service in the evening or on weekends when they are more likely to be intoxicated.
By following strict safety standards and staying aware of their surroundings, process servers can lessen the risks associated with their jobs and still ensure all case parties are receiving due process as required by law. At Accurate Serve, our process servers adhere to the highest safety guidelines while providing fast and efficient service. If you are interested in becoming a process server, consider joining southeast Florida's premier process server agency. Visit www.accurateserveportstlucie.com/contact to get in touch with us about our process server opportunities in and around Port St. Lucie, Okeechobee, Vero Beach, and Stuart