What You Need to Know about Serving a Company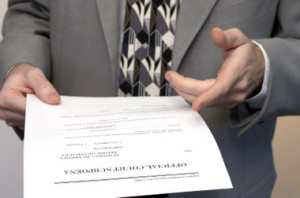 Having legal papers served to a company is much different than serving papers to an individual. There are certain rules that process servers must follow to serve papers to a company. There are many factors, so it is best to leave the task to the process server and try not to interfere in the process. Here's what you need to know.
Company Representative
When a lawsuit is filed against a company, the person responsible for representing the company should be served. This could be the company's owner, an officer of a corporation, or simply an employee designated to be the company's representative in such matters. This company representative is a matter of public record, and they should be easily found at the company during business hours so that they can be served.
Agent of the Company
Some companies hire agents to handle their legal matters. These agents may or may not be located at the company, and they are likely only affiliated with the company by providing this service. Again, if the company has a registered agent, it will be public information.
Unavailable or Unnamed Company Representatives
There are some situations in which the registered agent or representative is unavailable for service. Another common situation is that the company has no registered agent or representative on record. In either situation, the papers may be served to an upper level employee at the company's location.
If you need help getting papers served to a company you are suing, we can help. Contact us today for more information.